From here, the content page starts.
日本語
Processing and disposal of solid waste
R&D efforts (Application development linked to plant applications and actual use)
Ongoing projects
Research and Development of Processing and Disposal of Solid Waste(Project of Decommissioning and Contaminated Water Management)
Summary
 Based on the prospects of processing/disposal method of solid waste and technology related to its safety presented in FY 2021, further possibilities for more waste volume reduction shall be examined, and creation of options for processing/disposal measures and their comparison and evaluation should be conducted with promoting characterization to establish a waste stream that are suitable for features of solid waste. Proceed study on specific management of the solid waste to present appropriate measures as a whole.
Action items
Characterization
(1) Acquisition and Management of Analysis Data, etc.
(2) Enhancement of Efficiency of Characterization
Storage / Management
Processing / Disposal
(1) Processing technology
(2) Disposal technology
i. Survey of the information and knowledge required for presentation of a disposal concept
ii. Trial of development of safety assessment method of solid waste disposal
Implementation plan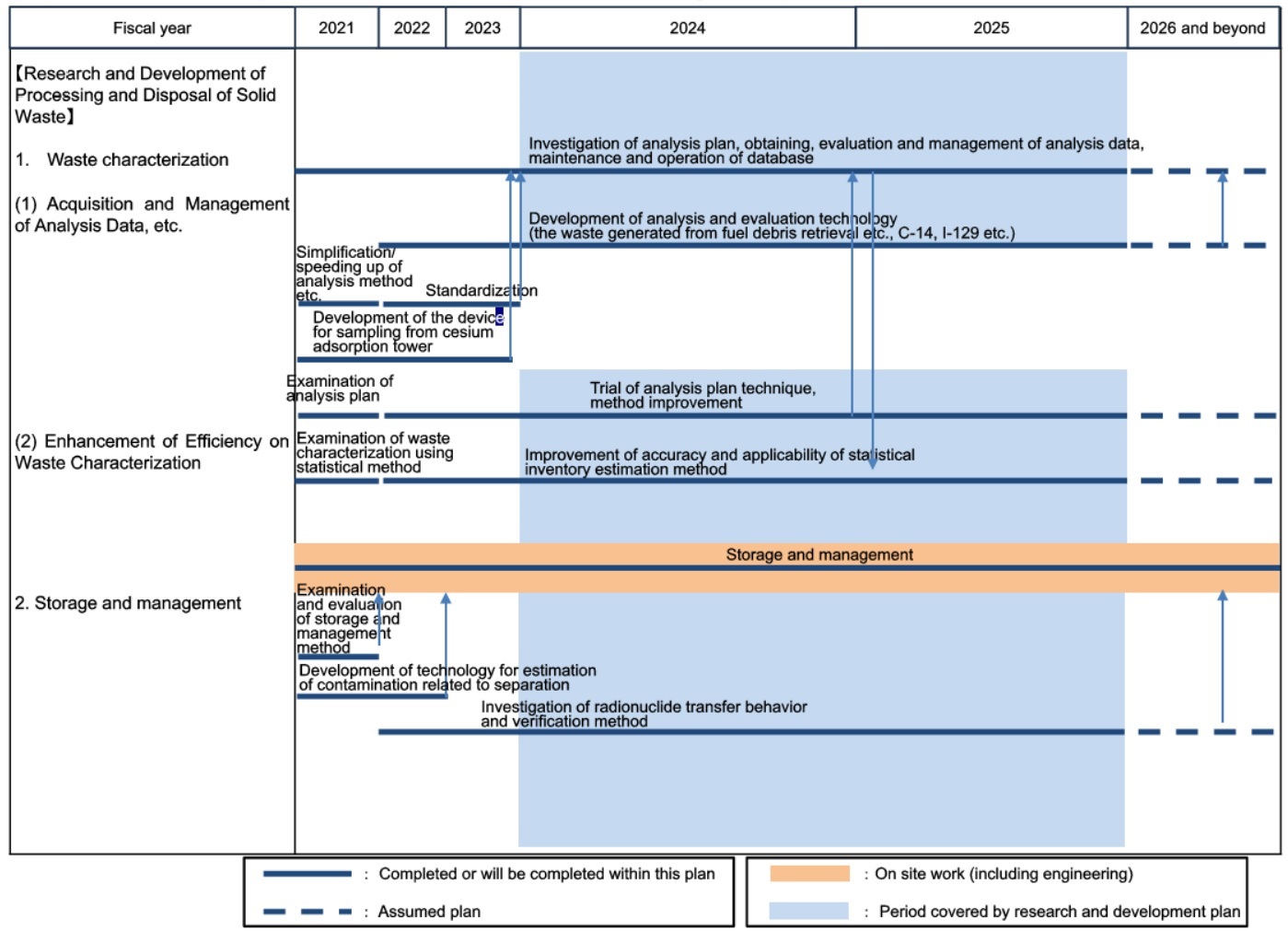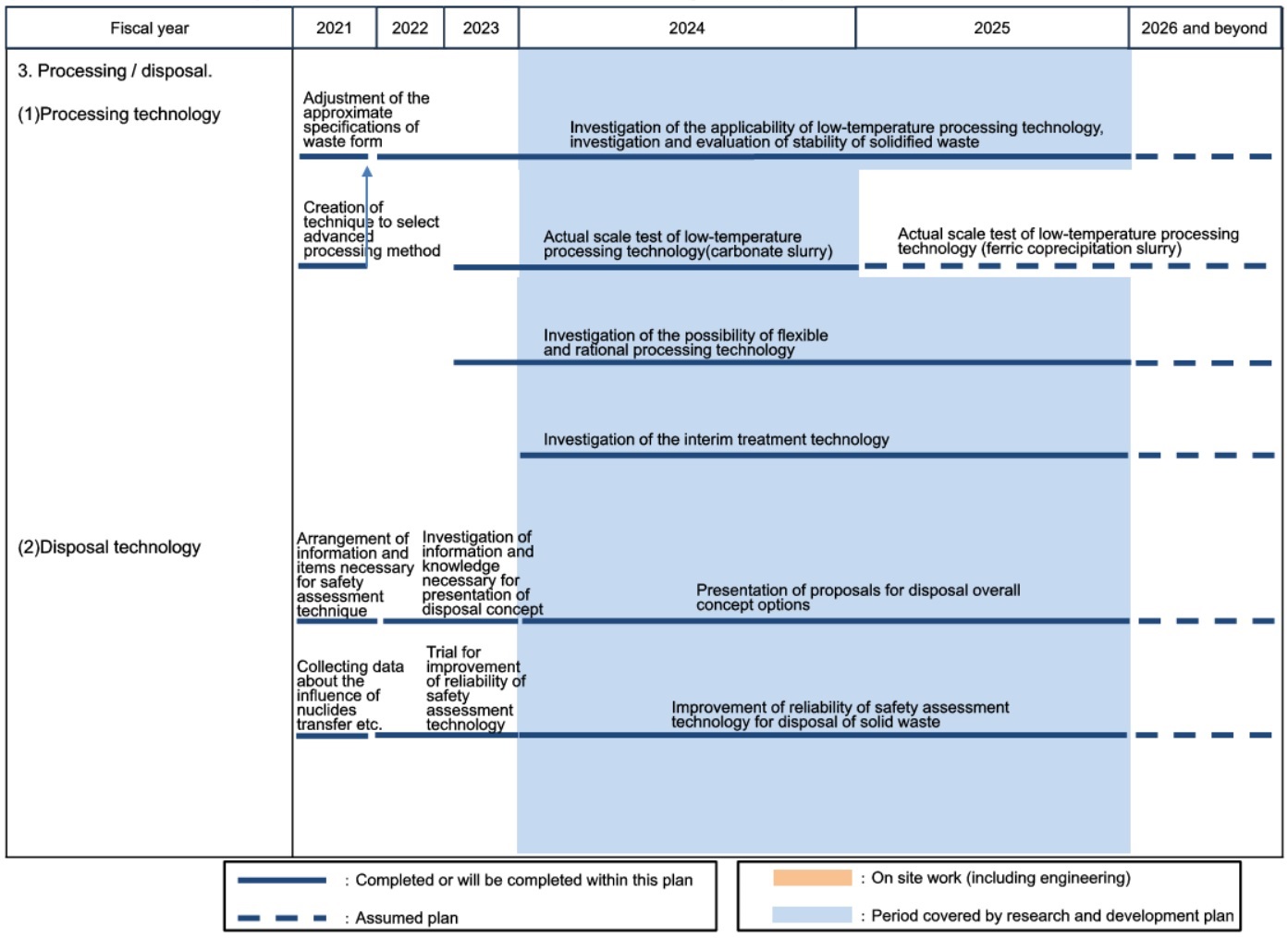 Reference:FY 2023 Research and Development Plan for Decommissioning
    (METI, Secretariat of the Team for Countermeasures for Decommissioning and Contaminated Water Treatment (February 22, 2023) (PDF page 16-17)
Results & performance by fiscal year
Results & performance for individual projects, etc. (archives)
Switch button
R&D efforts (related basic and generic research)
Plant investigation, measurement data, and information
Information on Waste and Contaminant of Fukushima Daiichi NPS
(Japan Atomic Energy Agency (JAEA), Collaborative Laboratories for Advanced Decommissioning Science (CLADS))
(METI,Secretariat of the Team for Countermeasures for Decommissioning and Contaminated Water Treatment)
Other related information
Atomic Energy Society of Japan's activities on the measures for the solid waste of Fukushima Daiichi Nuclear Power Plant
Back-end meeting, Summer seminar (Atomic Energy Society of Japan)
Back-end meeting bulletin (Atomic Energy Society of Japan)
Special advisory committee for Processing and Disposal of Radioactive Waste Generated by Fukushima Daiichi Nuclear Power Plant Accident