From here, the content page starts.
日本語
Containing, transportation and storage of retrieved fuel debris
R&D efforts (Application development linked to plant applications and actual use)
Ongoing projects
Development of Technologies for Containing, Transportation and Storage of Fuel Debris (Project of Decommissioning and Contaminated Water Management)
Summary
We make the scenario about containing, transportation and storage with combinations of requirements such as amount of retrieved fuel debris, reduction of exposure, ensuring work safety and work efficiency. And we develop the system to contain, transport and store fuel debris safely, surely and reasonably, based on that scenario.
Action items
Development of drying technologies for transmission/storage
Development of handling technology required for storage of powder and slurry / sludge-like radioactive material fuel debris
Implementation plan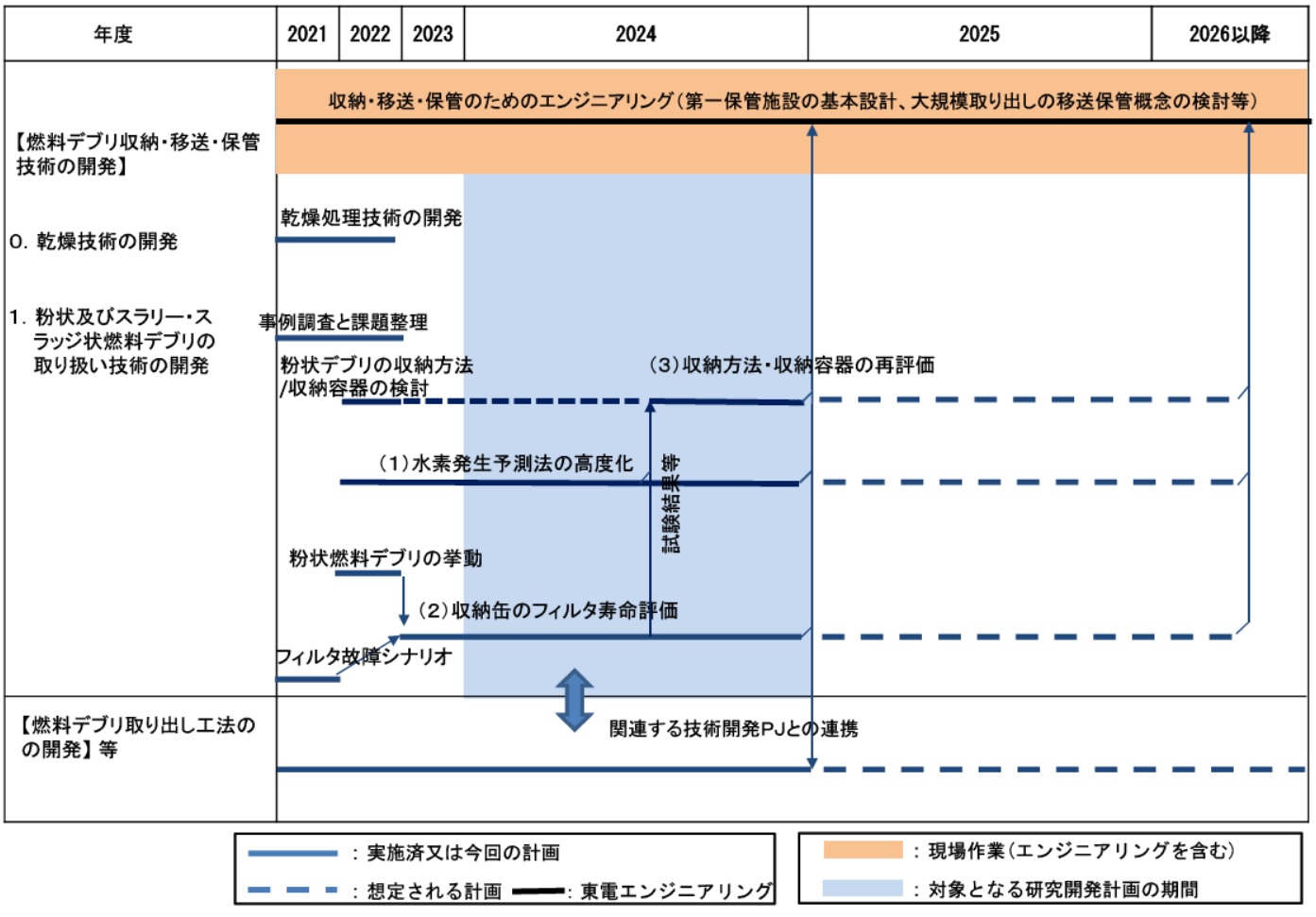 Source: FY 2022 Research and Development Plan for Decommissioning
    (METI, Secretariat of the Team for Countermeasures for Decommissioning and Contaminated Water Treatment (January 27, 2022)) (PDF page 14)
Results & performance by fiscal year
Results & performance for individual projects, etc. (Archives)
Switch button
R&D efforts (related basic and generic research)
<Updated regularly>
Plant investigtion, measurement data, and information
Fukushima Daiichi NPS survey map
Other related information
<Updated regularly>